When I first came to Turkey six years ago for a vacation, one of the first things that enamored me was the food. The availability and abundance of fresh food in Turkey was one of the main motivations for me to return to Istanbul in 2014 — this time to build a new life here. I've been cooking since I was thirteen and love having access to fresh, organic, and local foods to use in my culinary projects. It's also rewarding to support small local markets rather than corporate chains. While I still love Turkish cuisine, I also appreciate other cuisines. So when cooking at home, I prefer to cook Chinese, Indian, Italian, Mexican, Thai, Arab, or Ethiopian food, since there are plenty of opportunities to eat the most phenomenal Turkish food when on the go. I have a passion for teas from around the world and while I like Turkish çay, I often crave the various tea flavors I tried in my travels around China and India. I've also been a vegetarian since I was fourteen. All of this meant I had to find shops that sold the spices, teas, and foods I needed to cook at home. You may be thinking this isn't possible here in Turkey, but I'm happy to report that there are various shops around Istanbul that helped me achieve my goal. They're also run by convivial and helpful people who you can feel good in supporting, and most are small local businesses as opposed to big corporations.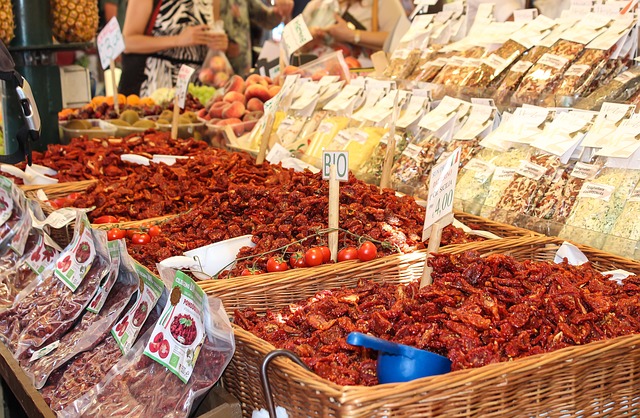 Of course, the Internet has also been helpful, so if you cannot find something in the shops below, Amazon may be able to deliver it to you since they now ship many products to Turkey. This is how I obtain berbere, a lovely Ethiopian spice combination used to cook lentils and sometimes mushrooms and eggplant. I also highly recommend the Facebook group Cook's Corner for Expats in Turkey. Any time I cannot find something, I post a question about it, and ten minutes later, find many helpful responses. There's even a woman, Corrie Riny Salla, who produces and sells wonderful Indonesian tempeh and other soy products over the internet. The group also exchanges recipes and cooking advice, so if you're interested in cooking or just have trouble finding the foods you need, you will find that joining and posting questions in this group is worth your time. You may also want to see if there is a local vegetable bazaar in your area. (There probably is if you ask around). They usually operate one or two days in a week and will only accept cash. The fruits and vegetables there are very reasonably priced, fresh, and delicious. You will find all the common produce here, but also fresh cilantro, beets, avocados, and other, rarer fruits and vegetables. Shopping at these places is a wonderful way to support local agriculture. If you can't find one in your area, I highly recommend the Saturday market in Beşiktaş at Nüzhetiye Caddesi and the Friday market in Fındıkzade just off the Fındıkzade stop on the Tram.
Below is a list of the various shops that I have found helpful in cultivating my culinary passions.
1. Beşiktaş Aktarı
This organic spice and tea shop sells many exotic ingredients not found in other aktarlar. Run by environmentalist Muslims with high standards for food quality, it's the only place I've found that sells Chinese oolong tea, South African rooibos tea, South American yerba mate, black mustard seeds, licorice root, Indian garam masala, and even ginseng powder. Many of their staff speak English and can answer any questions you have about the ingredients and how to use them. Their dried fruit and shower products are also quite nice.
Beşiktaş Aktarı is located at Ihlamurdere Cad. 63
2. Kahvaltı Diyarı
Just up the street from Beşiktaş Aktarı, this Turkish breakfast shop is surprisingly international and very eco-conscious. They sell Thai green and red curries, Mexican habañero and jalapeño sauces, coconut water and milk, quinoa, tofu, organic peanut butter, whole grain pastas, Chinese chili sauces, Asian rice noodles, Indian basmati rice, and even imitation döner meat for vegetarians. They also have delicious fresh Turkish and Western cheeses, succulent olives, organic honeys, and fresh tahin pekmez. Most of their products are organic, or at least local.
Kahvaltı Diyarı is located at Ihlamurdere Cad. No:122 in Beşiktaş.
3. Macro Center
Macro Center is essentially the Turkish version of Whole Foods. It is often an expat's go-to place for exotic and organic ingredients. It also has a reputation for being expensive, and while that can be true, you will still find things there you won't find other places. These include Japanese seaweed and soba noodles, Arab and Israeli couscous, honey mustard, black beans, lady gray tea, vegan cheeses, spinach linguini, goat's milk ice cream, and sweet potatoes. They have good deals on French wines and their fresh produce is also quite delicious. They have locations all around Istanbul, including Kanyon in Levent, Akasya in Üsküdar, Ataşehir, Beşiktaş, and Caddebostan. The Macro Centers in shopping malls tend to be bigger and sell more of a variety, so sometimes, if you don't find something in a smaller Macro Center, it's worth it to check one of the larger ones. They also have a comprehensive website and online shop at https://www.macrocenter.com.tr/.
4.Rani Peynircilik and Organik
This organic shop and restaurant is known for its parmesan, but also sells a variety of other cheeses and a selection of fruits and vegetables and legumes. Rani Peynircilik sells mostly cheeses and is located in Beşiktaş while Rani Organik is located in Sarıyer. It also has a website where you can make purchases online.
Rani Peynircilik is located at Süleyman Seba No:60 in Beşiktaş. Rani Orgaink is located at Bilgi Sok. No:9 in Sarıyer. You can purchase their products online at www.ranifarm.com.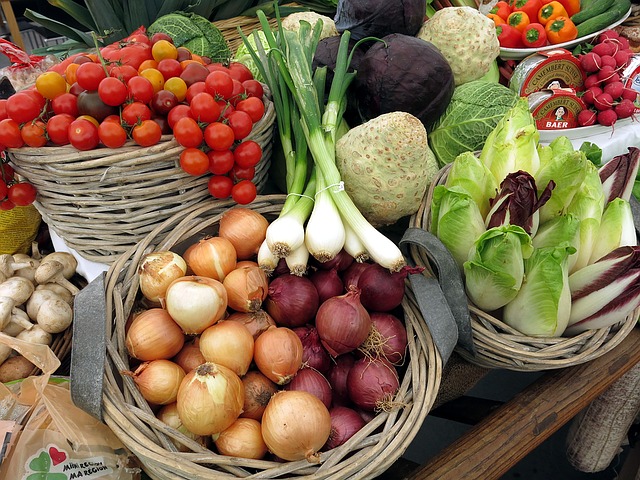 5. Balya Organic and Health Food Store
This small health food shop in Cihangir sells many vegan, gluten-free, and organic products, including iced yerba mate tea. They have a small café and a helpful website and online shop at http://www.balyaorganic.com/.
Balya Organic and Health Food Store is located at Batarya Sokak, No.:16 near the Firuzağa Mosque.
6. City Farm
You can buy City Farm's delicious organic products around the city, but they also own small shops in Caddebostan, Ataşehir, Eyüp, İstinye, Nişantaşı, and Beykoz. Here, you can buy fresh organic produce, olive oil, tapenade, flours, tomato paste, and other health food products. They also have an online store at https://www.cityfarm.com.tr/.
7. Fresh Gurme Market
This small health food marker in Caddebostan is the only place where I've been able to find vegan mayonnaise made from soy protein, which I distinctly prefer over the regular kind even though I eat dairy and egg products. Even if that's not your thing, you'll find other good things there, including a great selection of wines.
Fresh Gurme Market is located at Kalamış Fener Caddesi No: 32.
Safran Organik
This market right off the Osmanbey metro sells a small section of organic produce, Darjeeling and masala chai tea blends, and a wide variety of spices, herbs, and organic soaps and shampoos. They also offer online shopping through their website, http://www.safranorganik.com/iletisim.asp
Safran Organik is located at Vali Konağı Cad., No: 60. 
If you know of any good shops not listed here, please comment below so the rest of us can support them.