I am one of those people who never liked running. When I was younger I hated even the thought of it. After I moved to Istanbul, I was searching for an affordable type of recreation, ideally very close to my home. I was a student and after all day of combating the Turkish language, my last wish was to hit the road again during rush hour. That is how I decided to start running.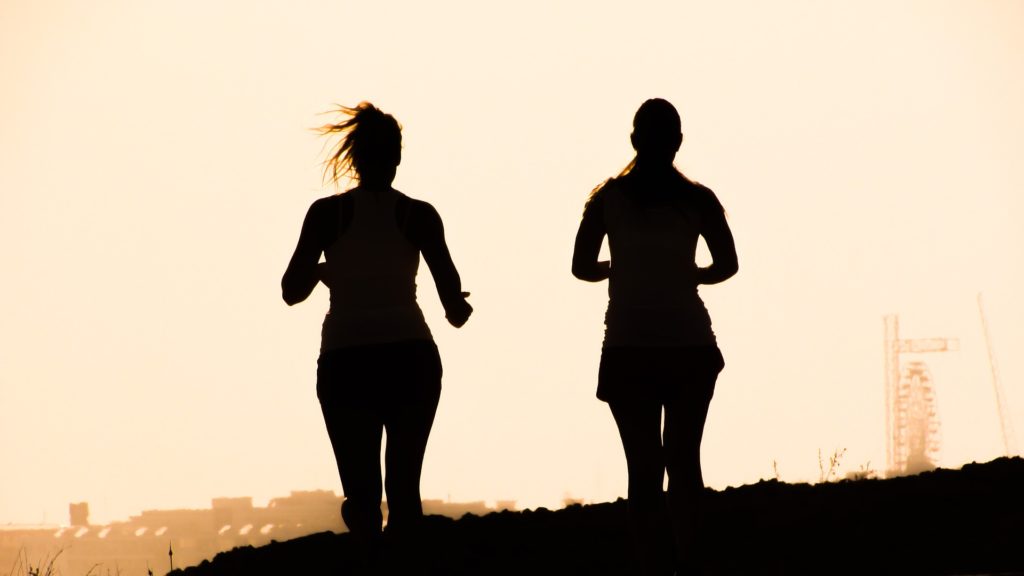 Running in Istanbul? But where? Is it even possible? Hilly terrain, not a lot of green spaces, streets are all the time kalabalık and the never-ending traffic is not really encouraging for a potential runner, especially a beginner. But hey there, I have a great news for all of you who want to start running, who are getting ready for the Istanbul Marathon or are simply searching for some running company — there are many running groups and you can join them absolutely for free. Here is a list of some of the most well-known running groups in Istanbul.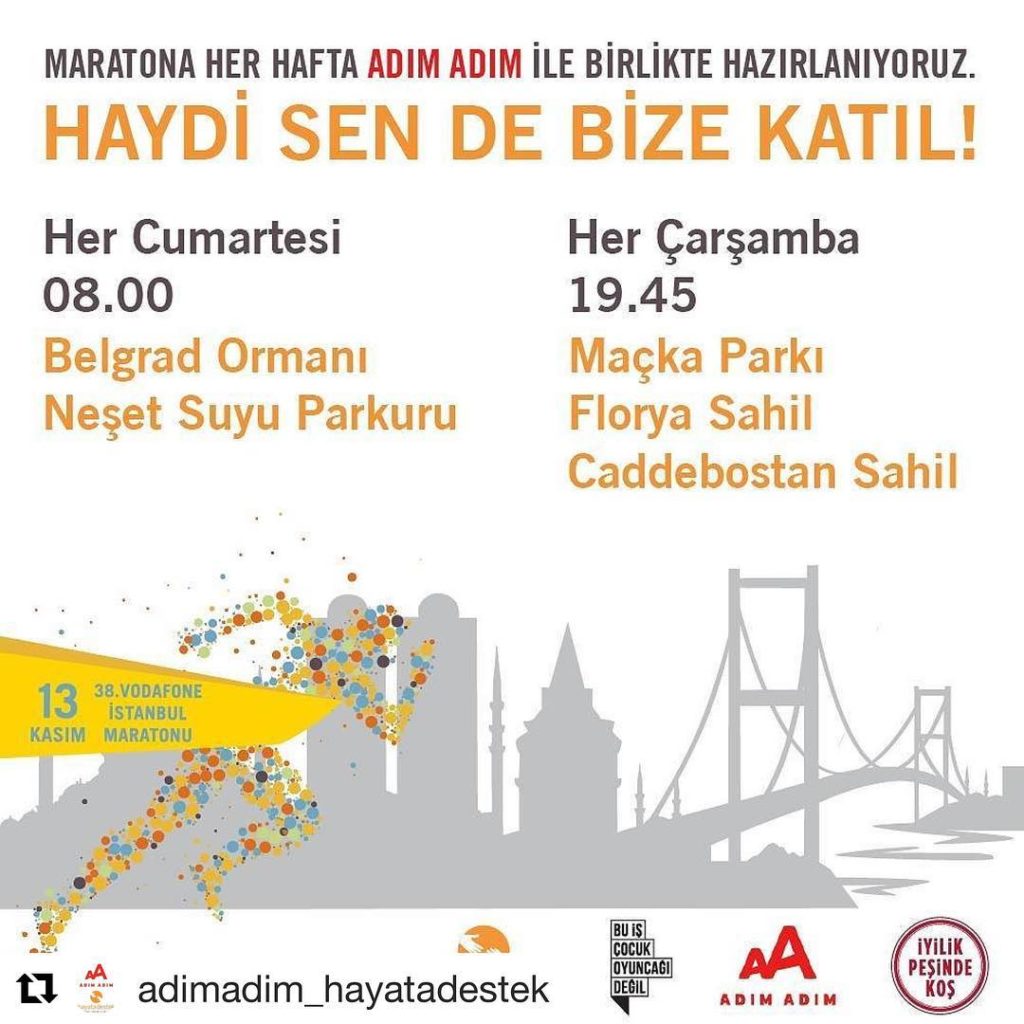 Adım Adım
This group runs for a good cause! They have weekly events (on Wednesdays and Saturdays) in Istanbul and also other cities in Turkey (Bursa & Antalya).  This is probably one of the city's biggest running groups or even organisations (it has more than 14,000 members). If you decide to join, you can choose your own (charity) project and with running, not only improve your health, but also help others. To learn more about Adım Adım Initiative and the donation process, don't forget to read Yabangee's interview In Conversation with Itır Erhart on Running and the Adım Adım Initiative. More information about the initiative is available on their web page.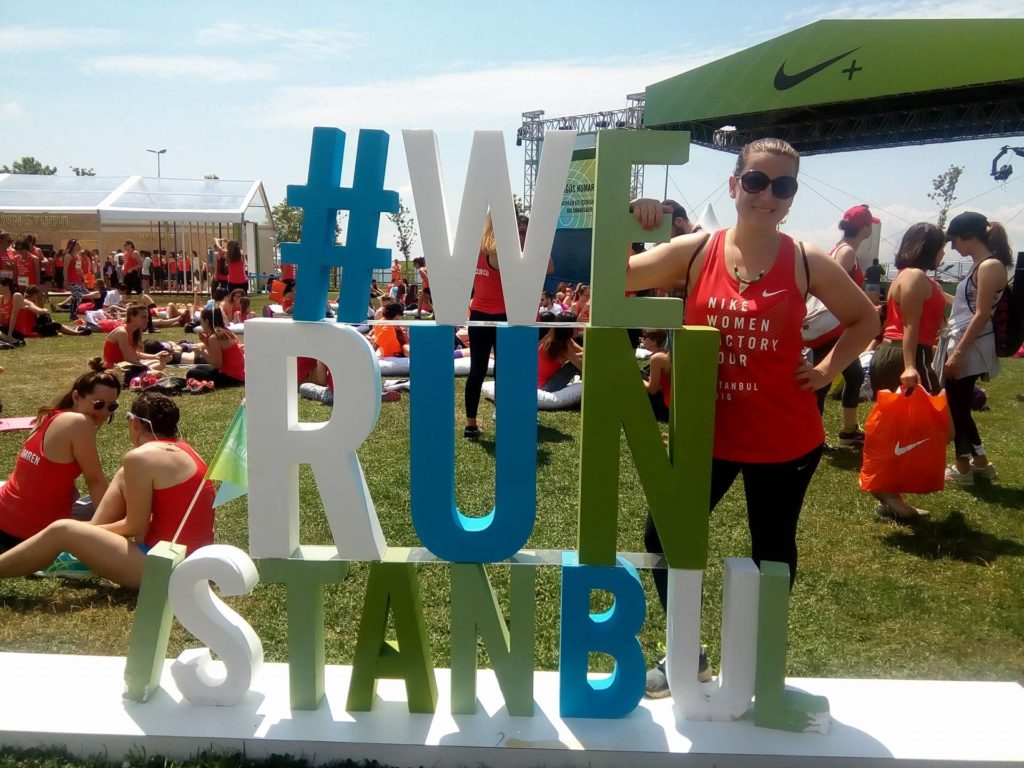 Nike Running Club Istanbul (NRC+)
Personally, one of my favourite clubs and the best option if you are thinking to start running. With their help, you can run your first 3K (which can often be the most difficult). Right now, they are also having a series of trainings to prepare runners for the Istanbul Marathon. Their trainings last two hours and many runners tend to join them (anywhere from 180 to 300 or sometimes more). Events are free of charge, but you have to register here.
Istanbul Koşu Kuvvetleri (IKK)
"Running Forces of Istanbul" is quite a known running group in Istanbul and was established in 2012. I firstly saw, or better heard about them, when they were supporting runners at a running event. They run all around Istanbul and you can join them anytime. They publish their weekly running schedule on their Facebook page and Instagram. They even have their own web page.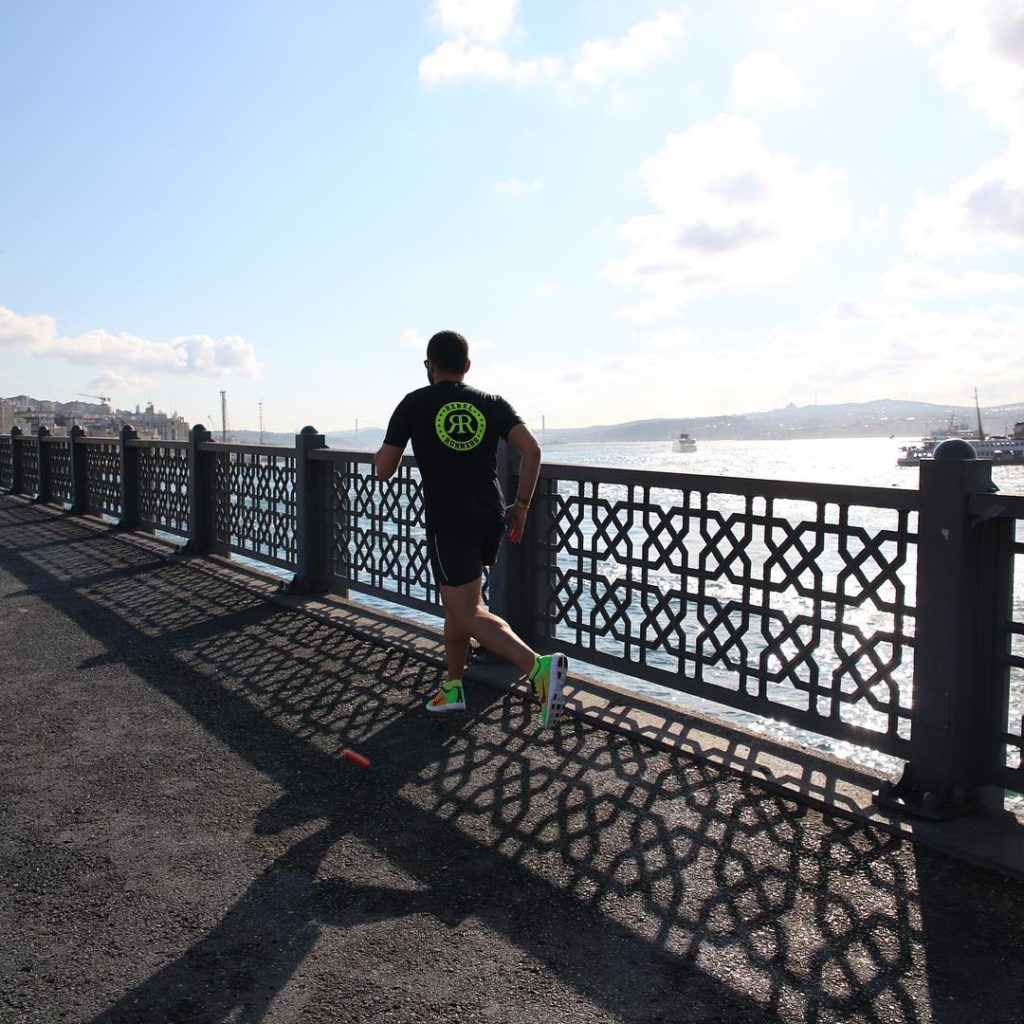 Rebel Runners (RR)
This running group recently celebrated 2 years. (Happy birthday!) They are running on the streets of Istanbul on Tuesdays. Exact place and time of their next running event is published on their Facebook and Instagram.
Rundamental
This running crew informs all runners about their events via their official web page and Facebook page. If you are a city runner yourself and are in search of some company and adventures, just send them an email and join their events.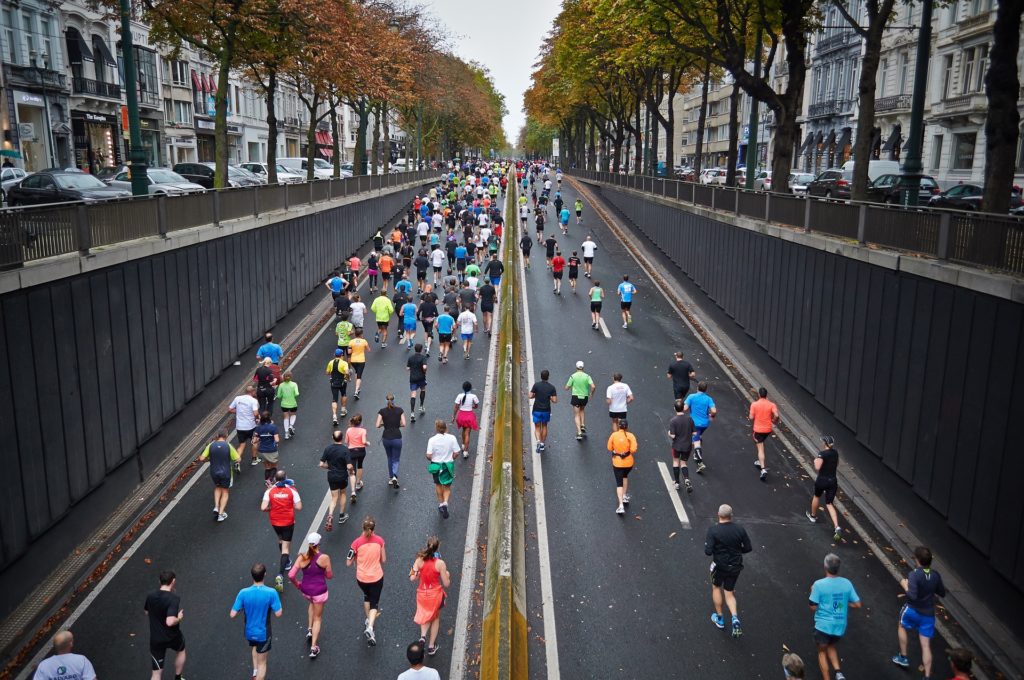 Happy Friday Runners (HFR)
Who doesn't love Fridays? Well, I don't know the answer to this question, however, there is a group which loves Fridays so much, that they run out of joy. Happy Friday Runners obviously meet every Friday. Their "home" is the Outrunner shop in Beşiktaş, but they also run elsewhere. You can follow their events here.
Happy running!
P.S.: The streets of Istanbul might not be very safe for running. There are many potholes (be careful!) and trash on the street can be slippery. Don't injure yourself. Enjoy running!
Images courtesy of the author and Rebel Runners.