We've done our best to compile events we're aware of. If you think we've forgotten one or want to see your event featured, please send an e-mail (with English press info) to events@yabangee.com.
Yabangee's Weekend Picks:
Reminder: If you plan to consume alcoholic beverages this weekend, you must plan ahead. With the referendum set for Sunday 16 April, alcohol sales are restricted 36 hours prior.  (So by Friday afternoon at the latest.)
(Friday) Midnight Sessions: Vitalic @ Babylon Bomonti French electronic musician Vitalic will be live on stage with a style of Rock, Pop and Disco music. Warm Up & After Party: Doruk Güralp
(Saturday) Önder Focan & Şallıel Bros 'Funkbook' ft. Sebastian Studnitzky @ Kadıköy Sahne  – "Together with the Turkish jazz musician Önder Focan and Şallıel Bros 'Funkbook' the trumpeter Sebastian Studnitzky will once again reinvent jazz. The Autodikdakt Önder Focan, the first Turkish musician to record an album for Blue Note Records, played along with Ron McClure, Aaron Scott, Lewis Nash and Christian McBride and more, performing at festivals in North America, Europe, West Africa, Brazil and the Middle East."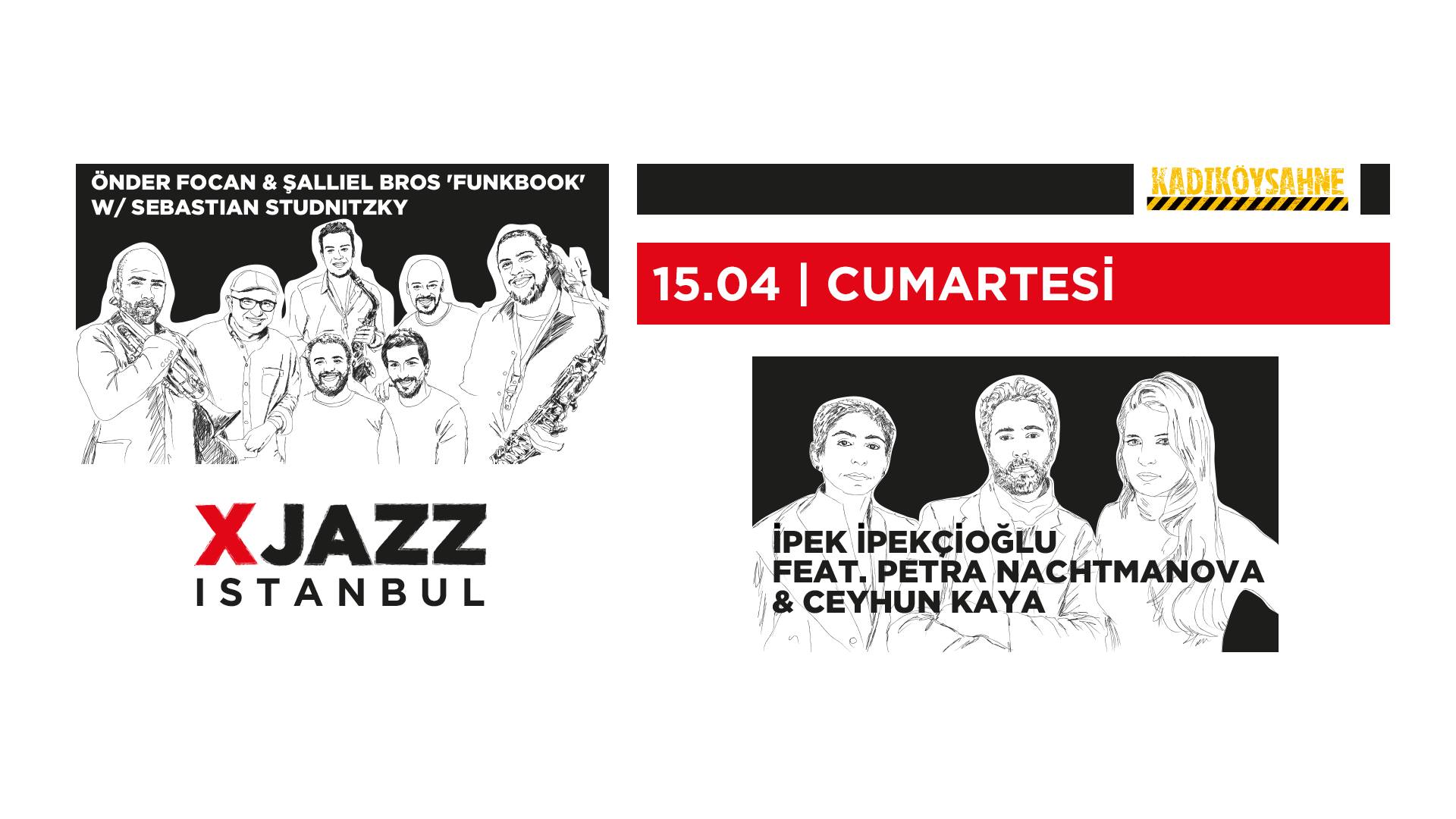 (Thursday – Saturday) XJAZZ Festival Istanbul @ Various Locations Within ten concerts on Friday and Saturday, international groups will bring quality jazz to town.

(Ending Saturday) IKSV Film Festival – An amazing program reminds us why this festival is a yearly highlight. Over 200 films being screened around the city, with tons of extra goodness along the way.


Friday:
XJAZZ: Guillaume Perret feat. Volkan Öktem "One of the most important names of French jazz, Perret, meets with one of the best drummers in Turkey, Öktem. Perret embarked on his musical career by playing the saxophone. Shared the stage with the champion of French jazz, Bocal and artists from all around the world. Perrey prefers not to classify his music and expands his musical span by wah-wah pedals. This will be Perret's second time on the Salon stage, within the scope of XJAZZ Istanbul, in which he will be joined by the magnificent drummer from Turkey, Volkan Öktem."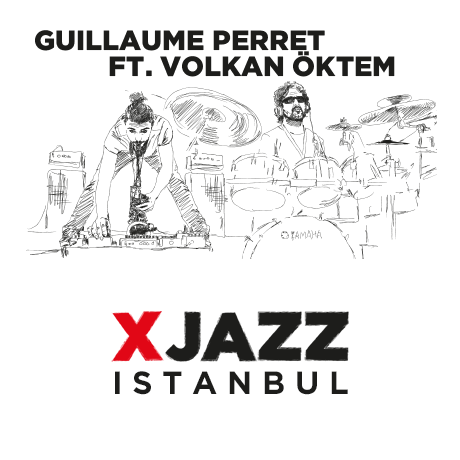 Burn Energy Presents: Jan Schulte @ Luzia German based Kraut-voodoo DJ Jan Schulte will play a set with his diverse programme.
Hayko Cepkin @ Hayal Kahvesi Atakent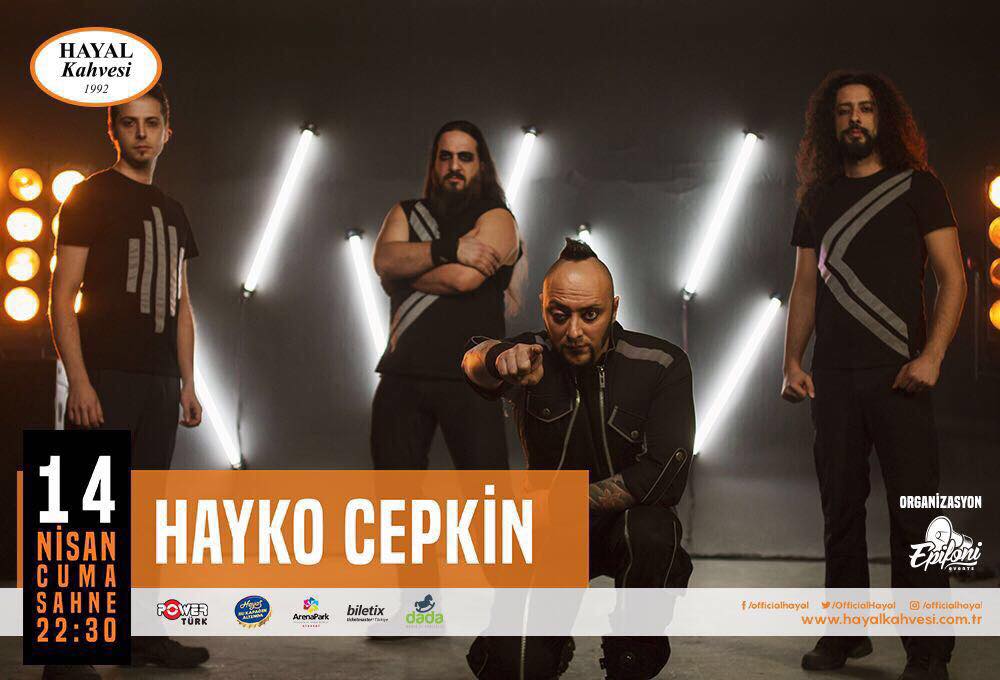 Oz -e @ punch – "Ozay Bas (aka Dj Oz-e) was born in Germany. He took music and dance lessons when he was a child as he had a big interest in these areas even in those days of his childhood. At later ages, he discovered House Music and in a few years, he bacame a recognised and respected dj in the Turkish Music Industry."
Ayyuka @ Peyote – Psychedelic surf-rock from Eskişehir.
Kolektif After Work – "We are looking forward to seeing you at Kolektif House Levent; to relax after a long day at work, clear your head and mingle! On Friday we're setting the sun with Burger Bros's tasty snacks and live performance by Monality."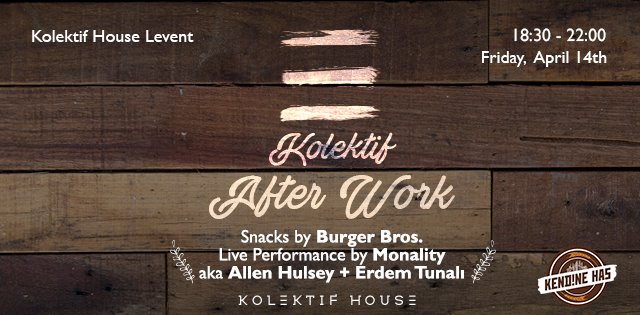 Marco Resmann (Watergate, Upon.You / Berlin) at GLOW

Dear Istanbul #5 Kaan Düzarat: Galata – "Dear Istanbul wishes to heal the mood due to the ambiguity of the city. Also wants to study the big changes in the electronic music scene in Istanbul under a magnifying glass and tell the stories of the music people who contributed to the evolution of this culture. It's a series of parties and broadcast promoting the best of all genres and the most innovative music in the city, open to all identities and anonimity."
Saturday:
The Pitcher @ Levent – "The Pitcher is a pitching event, giving the opportunity to entrepreneurs and startup teams to showcase their businesses in front of large audience of investors, VCs, fellow entrepreneurs, journalists and mentors, and to win and secure funding for their companies. The participating entrepreneurs and startup teams will have the chance not only to present their companies, but also to establish great new connections, to expand their networks, to receive support and even to impress potential customers, business partners and future team members."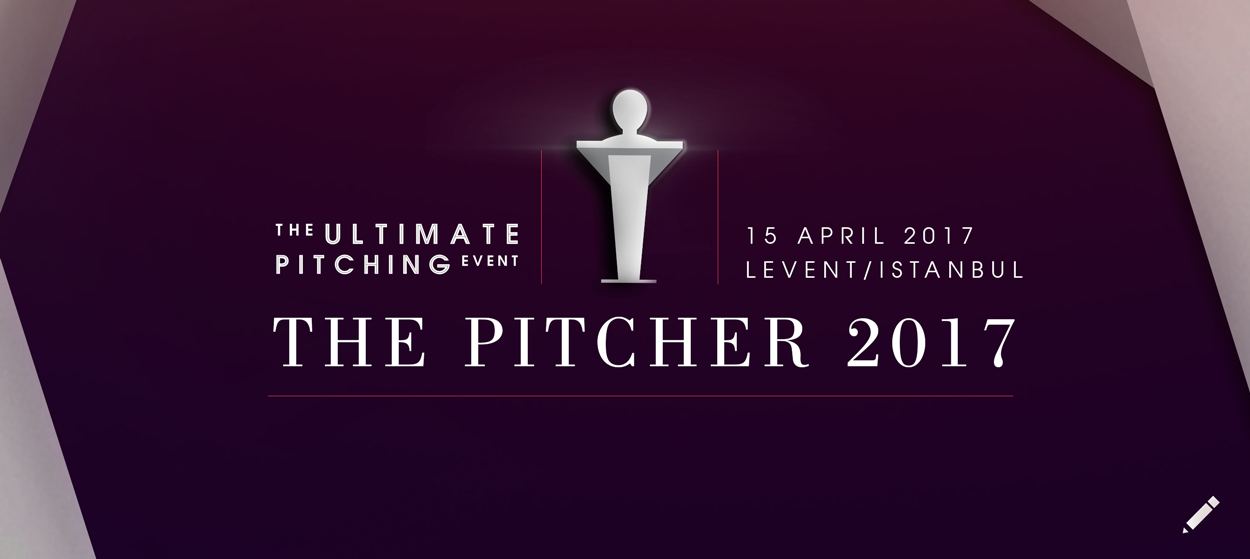 Easter Saturday Pop Up Dinner @ Kadiriler Yokusu – "Easter Saturday Menu: If you'd like to come in an Easter Bonnet, please do. If you'd like to organise a quiz, game, whatever… please do. The Dinner is including a Fire Starter, second starter, main course and dessert.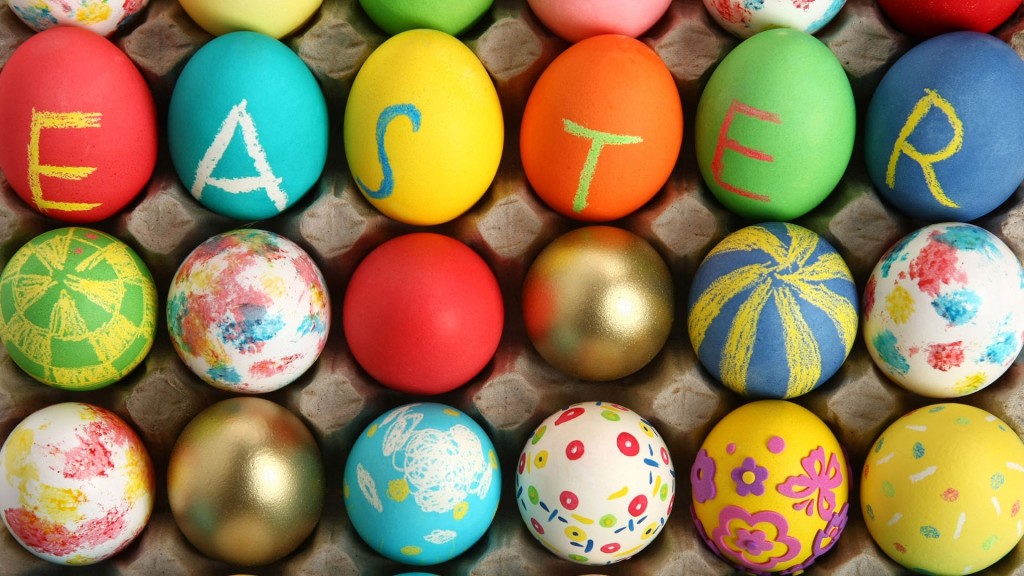 Soul Spectrum @ arkaoda – "R&B, soul, funk, disco, hip hop, afrobeat, boogie, reggae, boogaloo… Everything that requires a sense of groove, brought to you by Cünort and DJ Nikko."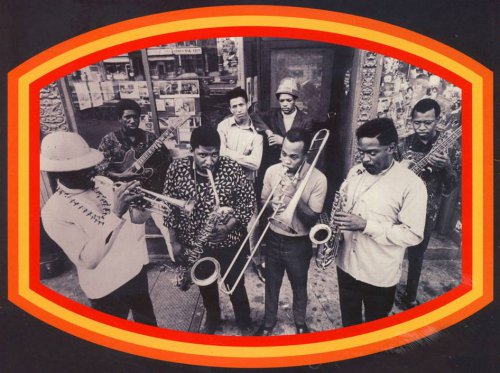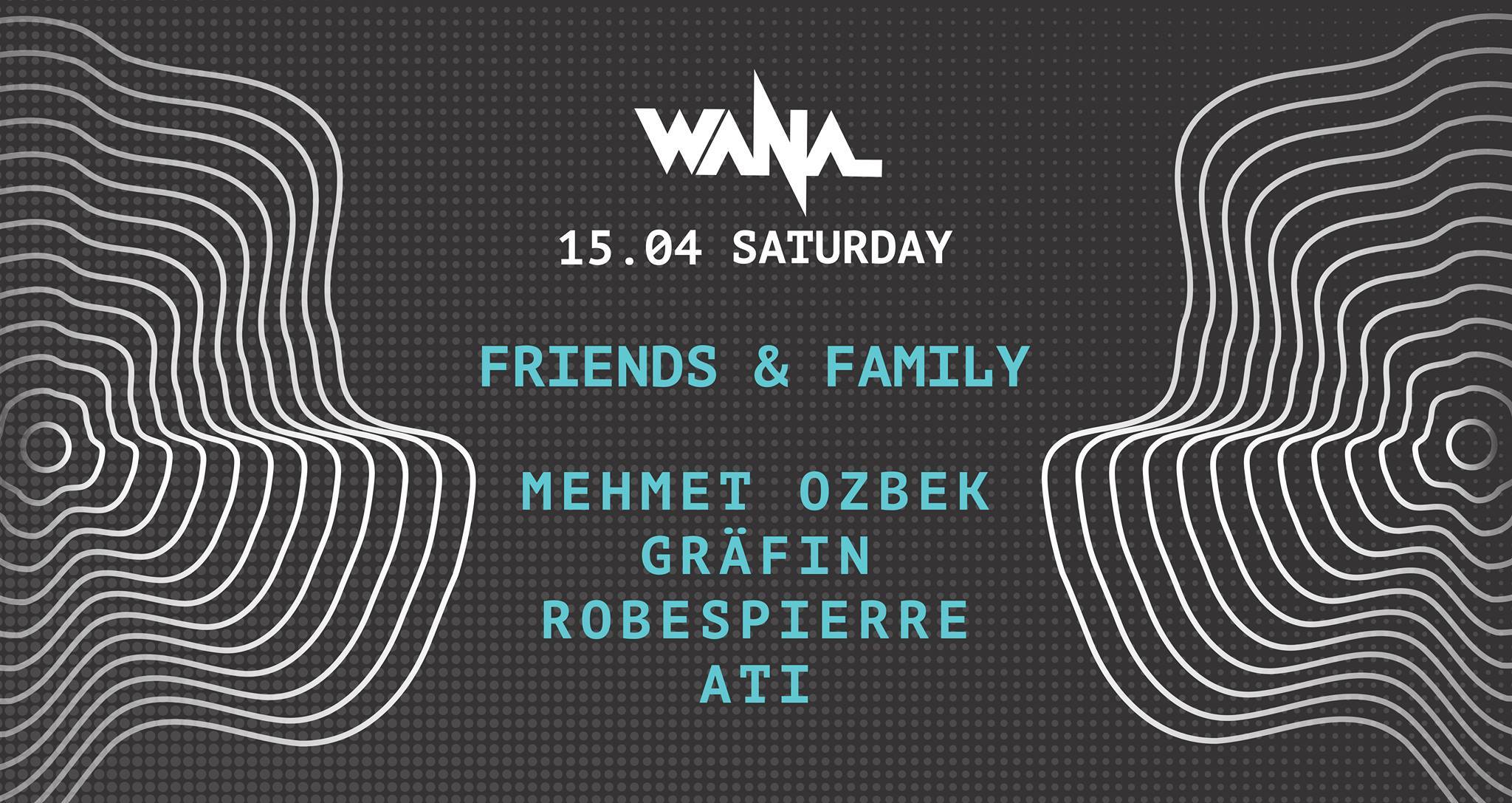 ELT Conference: Towards Higher Education at Bogazici University – "Join us at Bogazici University's beautiful and historic South Campus for our first annual conference for language educators! Come and explore new ideas in the field as we share and learn about "bridging the gap" for language learners, instructors, and teacher-trainers."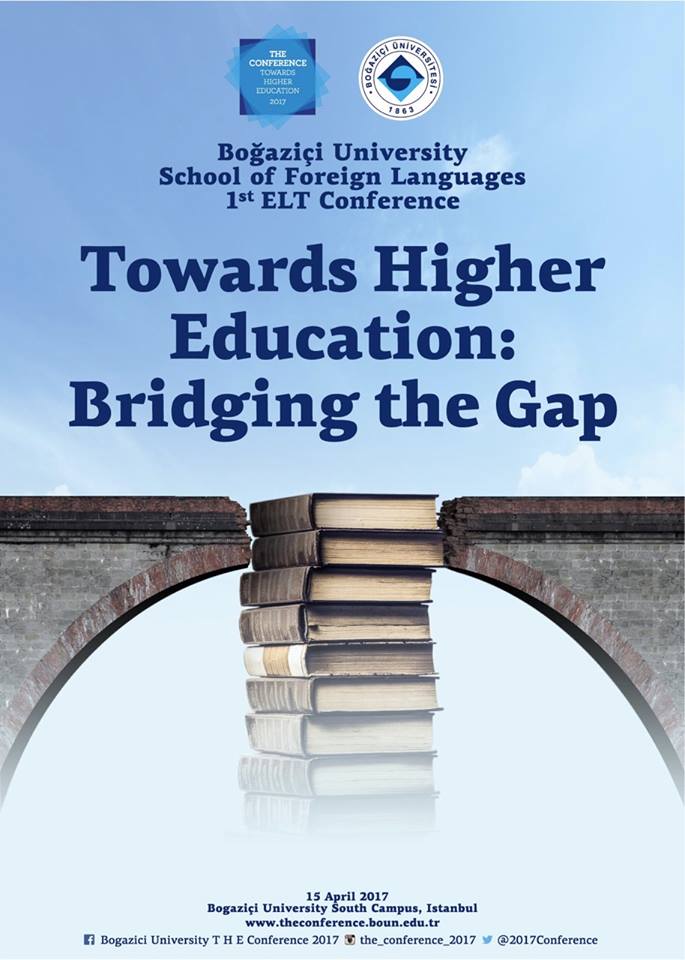 (Ending) "Critical Distance" @ Ariel Sanat – "Animals survive in nature as long as they keep their distance with others. A study by Swiss Animal Biologist Heini Hediger shows that there are several types of distances in this regard: personal distance, social distance, flight distance and the 'critical distance', signifying the point where flight becomes impossible. It is the moment, when an animal needs to skip measuring the strength of the opponent and start a defense attack against the aggressor." // Ends Saturday 15 April
(Ending) "Ya Değilse? / If Not?" @ Sanatorium – "Ümit Kıvanç, who is rather known through his writings and documentaries with political and social content, meets the audience with an exhibition indicating the difficulty of penetrating the entirety of perception. Kıvanç, who has been a narrator in his visual and written creations until now, turns the tables in the exhibition If Not? Bringing together Kıvanç's photographs – the likes of which we have not seen from him until today – that he took in the years 2013-2014 and worked on since then, the exhibition puts the audience in the position of the narrator." // Ends Saturday 15 April
(Ending) "Tyrant's Reign and Titan's Slain" @ x-ist "With his last solo exhibition "Tyrant's Reign and Titan's Slain", Ansen adds a new episode to his past series.In the context of a period passing from these 'demigods' – who have been identified with different concepts and existed with phenomena such as justice, order, memory, reminiscence, and even war and peace, but whose short-lived reigns have been pulverized by Gods – to "Tyrants", new demigods of our age's world order, we witness Ansen once again looking at human and power relations that he has examined before."
Bosphoroots & Zeytin @ The Mekan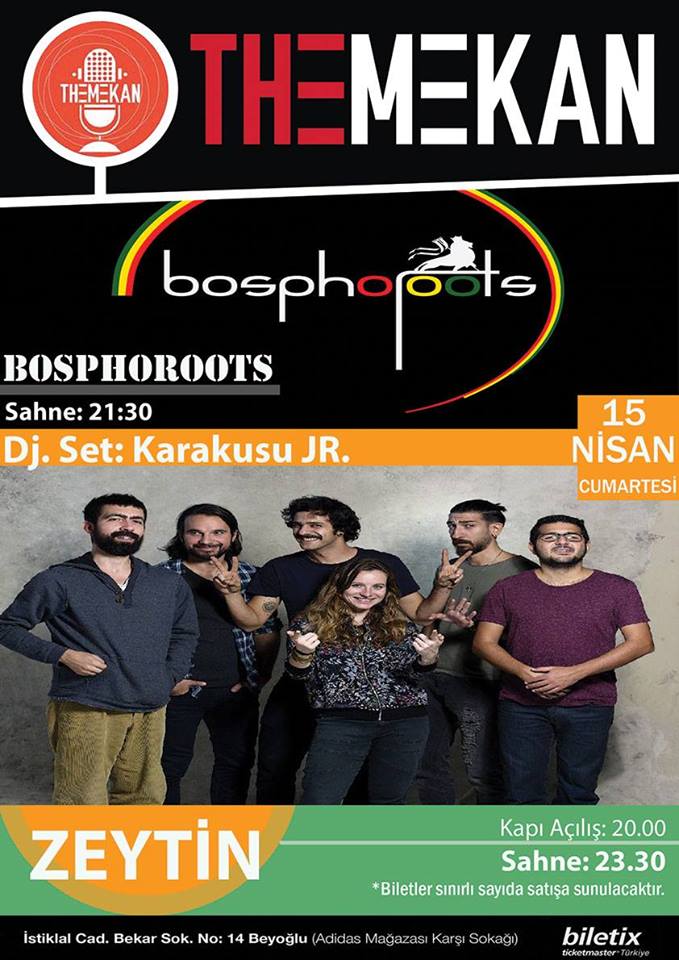 Sunday:
(Ending)"And yet my mask is powerful" @ Alt Art Space – "Alt Art Space presents Basel Abbas and Ruanne Abou-Rahme's most recent installation, And yet my mask is powerful, 2016, which addresses the relationship between mythology, ecology and the resistance to colonial time, imagining new possible incomplete narratives." // Ends Sunday 16 April
Multiple Days:
Karaköy Midye Festival – Great food, great drinks and a giant street party!

Peace of Art" @ Halka Sanat Projesi – "Public art project by ESN Yeditepe and ESN Okan, the local branches of ESN, the largest student network in Europe, hosted the Peace of Art project, which they wrote together. Supported by ESAA, which is part of many student organizations sponsored by the European Commission, the project is based on the participation of refugee children living in Istanbul with Turkish children, who are peers, in various art workshops."
Exhibition Opening: Thursday, April 13, 2017 at 19:00
Exhibition Visiting: April 14-16, 2017, 12:00 – 19:00
Ongoing:
"AUDinst019: Upload=Delphic Panaceas" @ Zorlu PSM – "Involving old and new work, the exhibition will be comprised of an intensely immersive closed space that uses Subpacs (which vibrate bass and infrasonic frequencies down the spinal column); headphones which will amplify the 20-minute narrative of the work; fog machines which obscure the artworks on the walls of the space; miracle fruit (which reverses the polarity of the taste buds – meaning that sour tastes sweet) and wood chips which provide a scent not usually associated with interior gallery spaces." // Ends Thursday 20 April
Esoteric Illusions in the Wind of the Hammer @ Anna Laudel Contemporary – "Esoteric Illusions in the Wind of the Hammer marks the return of Mehmet Aksoy, following five years of seclusion, with his remarkable, unique aesthetic. This show can be regarded as a programme highlight for Anna Laudel Contemporary, which opened recently in the old finance district of the late Ottoman Empire in Karaköy, within a historic building comprising a vast exhibition space spanning five floors." // Ends Thursday 20 April
"Maybe I'd like to be like you" @ artSümer – "Bahar Yürükoğlu's first solo show at artSümer takes its title from a line in Chris Kraus' 1997 novel I Love Dick. Yürükoğlu's photographs in Maybe I'd like to be like you manifest a longing to better understand one's self through our relationships with others and nature. In her new works, the artist's rather impersonal and quasi-scientific engagement with natural landscapes develops into poignant reflections on the possibility of a democratic order amongst humans and the non-human…" // Ends Saturday 22 April
"Mythos & Utopia @ Zilberman Gallery – "The title of the exhibition is derived from the description of Istanbul in Ekrem Işın's book titled Daily Life in Istanbul. Following Cabinet of Curiosities in 2011 and A Carriage Affair in 2014, Mythos and Utopia is the last chapter in the exhibition series that the artist has realized with Zilberman Gallery. In this chapter she looks back at the city's history as well as that of ceramic materials and blends memory and material to construct a new scenery. Now settled in İstanbul after having lived in Ankara and New York, the artist brings together the pieces of the past eons of a city caught between "mythos of the East and the utopia of the West". " // Ends Saturday 22 April
The 2nd Yabangee Instagram Photo Competition: Relationships – "Last year marked our first-ever Instagram photo competition, focused on portraits. It was a blast and we really enjoyed looking through all the photos we received. As we step forward into Spring, we're excited to go outdoors and snap some cool pictures to celebrate the nice weather. Thus, we thought it timely to kick off our 2nd Yabangee Instagram competition, this focusing on the theme of relationships." // Ends Thursday 27 April
"Cold Front from the Balkans" @ Pera Museum – "The exhibition focuses on different generations of artists and art groups from the Balkan region. The exhibition avoids the usual unflattering political connotations the region's name inevitably brings up but instead focuses on a natural phenomenon — the wind." // Ends Sunday 7 May
"Wanderer on the Sea of Light" @ Pera Museum – "French artist Félix Ziem is one of the most original landscape painters of the 19th century. The exhibition Wanderer on the Sea of Light presents Ziem as an artist who left his mark on 19th century painting and who is mostly known for his paintings of Istanbul and Venice, where the city and the sea are intertwined." // Ends Sunday 7 May
"Written Room" @ Pi Artworks Istanbul – Written Room mirrors the look of Persian script, yet it is almost as incomprehensible to those who can read the language as those who can't. By defying visitors' attempts to assign it meaning, the script remains locked into its irreducible pictorial graphicness in which meaning cannot be grasped. // Ends Wednesday 10 May
Looking for more events happening in Istanbul? Keep up with our What's On section.