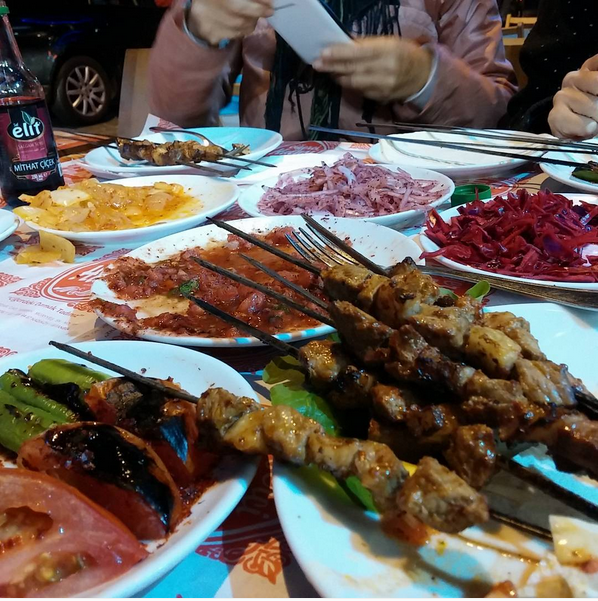 "Where do I take my Turkish friend who just moved back from abroad out for dinner?"
For anyone who loves Turkish food, the approach that Ciğerci Hulusi employs is basic: fast, efficient and tasty.
This is not a place where you go for Turkish staples such as lamahcun or dürüm döner. Rather, it is classic Mersin-style şiş kebap – your choice of chicken, beef or liver. The meat is brought on sharp metal sticks in two separate servings of five apiece.
Along with the meat, you get generous sides: cabbage, onions battered in olive oil and red pepper, and a kind of Turkish salsa. Also, there is a specific flat bread that you wrap the meat in as you would a burrito. The fun part is to create as many different variations as possible, using all the side dishes.
"If I ever left Turkey, this is the kind of food I would miss most," my Turkish wife said on a recent evening. Her mother, who was visiting from southern Turkey, heartily agreed. She even made a note of the address, so that she could remember to go there on future Istanbul visits.
If that's not an endorsement, then I don't know what is.
(P.S. It is a bit pricey at 27 TL per person for a basic 10-piece serving, but you will leave full and more than satisfied.)
Address: Caferağa Mah. Misbah Muayyeş Sok. No. 6/4, Kadıköy