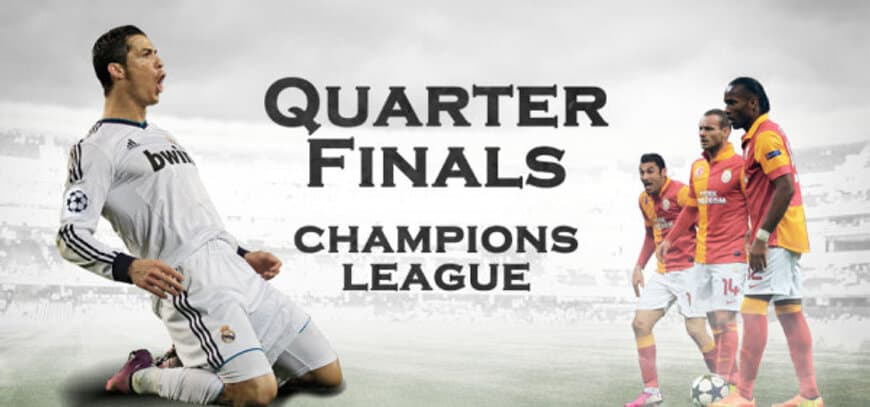 On Tuesday night (12 March), the roar that resulted from Umut Bulut's 95th minute Champions League goal could be heard throughout the city. It was official: Galatasaray were through to the quarter finals and Schalke were out. An intimidating first-half display and a resilient second-half performance from the Cimbom was enough to get the job done. It was to be an historic night for the Galatasaray outfit.
Fatih Terim had invested big in the January transfer window. Wesley Sneijder and Didier Drogba flooded the headlines as the Turkish League's biggest signings of recent memory. The focus was clear: this team is striving for Champions League success. It was a big gamble; Sneijder would be coming off of a long-term injury, and it's fair to say the prolific Drogba isn't getting any younger. However, both have lifted a Champions League trophy within the last five years – something that Terim certainly aspires to do for the first time. He must certainly be pleased with his decision as he now looks ahead to the next stage.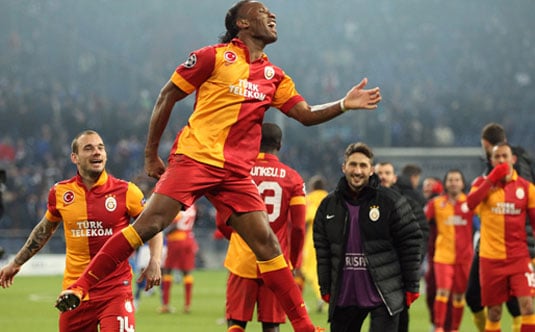 The celebration was jubilant and sweet, but following the festivities all eyes turned apprehensively to Friday's Champions League draw for the quarterfinals. At this stage in Europe's biggest annual tournament, there are no easy match-ups. However, most would agree that FC Barcelona, Real Madrid and Bayern Munich would pose the biggest threat. A threat Galatasaray will face as they were drawn against Madrid's elite club. Los Blancos will justifiably fancy their chances, but the general attitude from GS supporters has been passionate. The belief in their squad is strong. At this point in the tournament, anything can happen.
Interestingly, the only time Galatasaray have ever progressed to the quarter finals of the Champions League was in 2001, where they lost to Real Madrid 5-3 on aggregate. As they say though, vengeance is sweet and there are many positives to look at going into this year's match-up.
The presence of Drogba and Sneijder at this stage in the tournament is essential. Experience cannot be undervalued, and both players are familiar with big occasions in this tournament. Meanwhile, Burak Yilmaz has continued to assert his dominance as the tournament's joint top goal scorer, alongside Madrid's Cristiano Ronaldo. His recent form in the domestic league has been noteworthy as well, scoring twice in this weekend's fixture. Galatasaray have shown signs of brilliance throughout their campaign this year, but have also given some abysmal performances. It will be up to Fatih Terim to rally his troops for their most important two games of the season, thus far.
If Galatasaray can put in a performance of the same quality as the first half of their winning Schalke match, then Real Madrid will be in for a serious test. Their coach, Jose Mourinho, is well aware of the threat that comes from three of his former players – Drogba, Sneijder and Altintop. Altintop's goal in the Schalke match will certainly have ruffled some of Mourinho's feathers, as it was an absolute scorcher from a player that he chose to do without in 2012. Madrid have certainly not had a perfect season, as they sit 16 points adrift of league leaders, Barcelona. Madrid also struggled to advance past a resolute Manchester United side in their recent Champions League match-up. A very controversial red card for United's Nani vastly changed the tempo of the game and allowed Madrid to take advantage. Interestingly enough, the controversial card came from a Turkish referee. Hopefully, that will have exhausted all the luck they'll receive from the Turks.
Galatasaray will travel to Madrid on 3 April, before returning for their home leg on 9 April.
Whatever the result, the occasion itself will go down in Turkish football history. Galatasaray's recent signings and performance are strong positives for a league looking to break into the European realm of football as real contenders. Galatasaray's arrival in the final eight also means that whoever wins this year's Turkish League will not have to suffer through the qualifying campaign for next year's Champions League; they will automatically enter. So far, it seems to be all positives.
Best of luck to Galatasaray, as we hope to see it continue.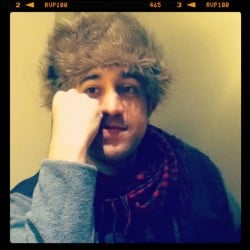 Tarik Yassien is a contributor for Yabangee