Whether it leads to a lasting romance or a cool new friendship, we all get excited about the synergy we might feel on a first date. Conversation and confidence is key, but how about the places you choose to go for first dates? You just want to make sure you're in an atmosphere where you can have a conversation and get to know each other. If the spot you picked is too loud or busy then you might end up having to worry about if the other person hears you clearly. If there is nobody around, on the other hand, you might have awkward silences.
With all of that in mind, here are the 10 best spots for a great first date and why I recommend them:
1) Gümrük (Karaköy)
I recommend Gümrük to all my clients who are on a first date and have just a little time to get to know each other. It is right in the heart of the trendy Karaköy area, making this vintage coffee shop a great spot for people living in different parts of Istanbul (European/Asian) as it is really close to the ferry stop and for busy people who are down for a quick coffee and chat. If you have some more time, make sure to taste their delicious falafel and lamb burgers.
Müeyyedzade Mahallesi, Gümrük Sk. No:4, 34425 Beyoğlu/Istanbul
2) Finn (Karaköy)
Finn is the place for a fun dating experience. It has delicious appetizers, a great selection of cocktails and a quiet atmosphere before 10. Later in the night however, the DJ blasts the music. Open everyday except Mondays.
Süleymaniye Mahallesi, B, Necatibey Cd. No:8, 34425 Karaköy/Fatih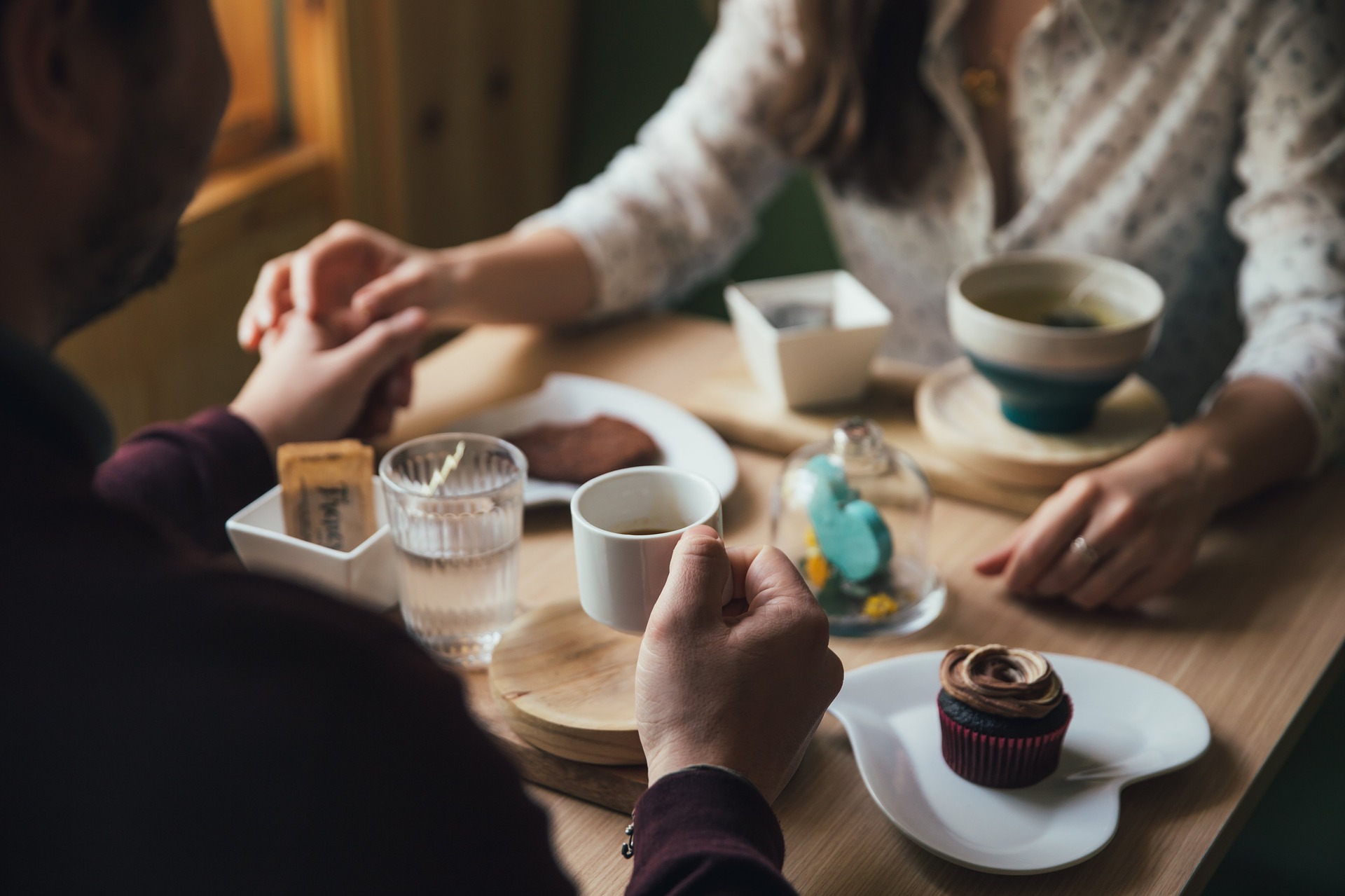 3) 5. Kat Restaurant (Cihangir)
If you prefer quiet and intimate spots on a first date, featuring a romantic dinner with an amazing view and excellent service, 5. Kat is the place to be. It is a bit pricey but totally worth it. Reservation is needed.
Cihangir Mahallesi, Soğancı Sk. No:7, 34427 Beyoğlu
4) Grand Hotel de Londres Terrace (Taksim)
Grand Hotel de Londres is ideal for couples who seek some serious summer night romance in the heart of buzzing Beyoğlu. As it was built in 1892, the atmosphere and decoration of this luxurious hotel makes you feel like you have just walked in a time-machine and are back to the last century.
The terrace is only open during summer and drinks are considerably affordable compared to nearby bars and restaurants. No food is offered at the terrace but the view is enough to keep you fulfilled! Once you see the Golden Horn shimmering in the dark, you'll never forget this first romantic summer date.
Asmalı Mescit Mahallesi, Meşrutiyet Cd. No:53, 34430 Beyoğlu/İstanbul
5) Çiya Restaurant (Kadıköy)
You're both foodies and the thought of falling in love over food excites you? Give a try to this local restaurant in the Anatolian side. Çiya is one of the few places that offers real authentic Anatolian dishes. Alcohol is not served, so brew lovers beware.
Caferağa Mahallesi, Güneşli Bahçe Sk. No:43, 34710 Kadıköy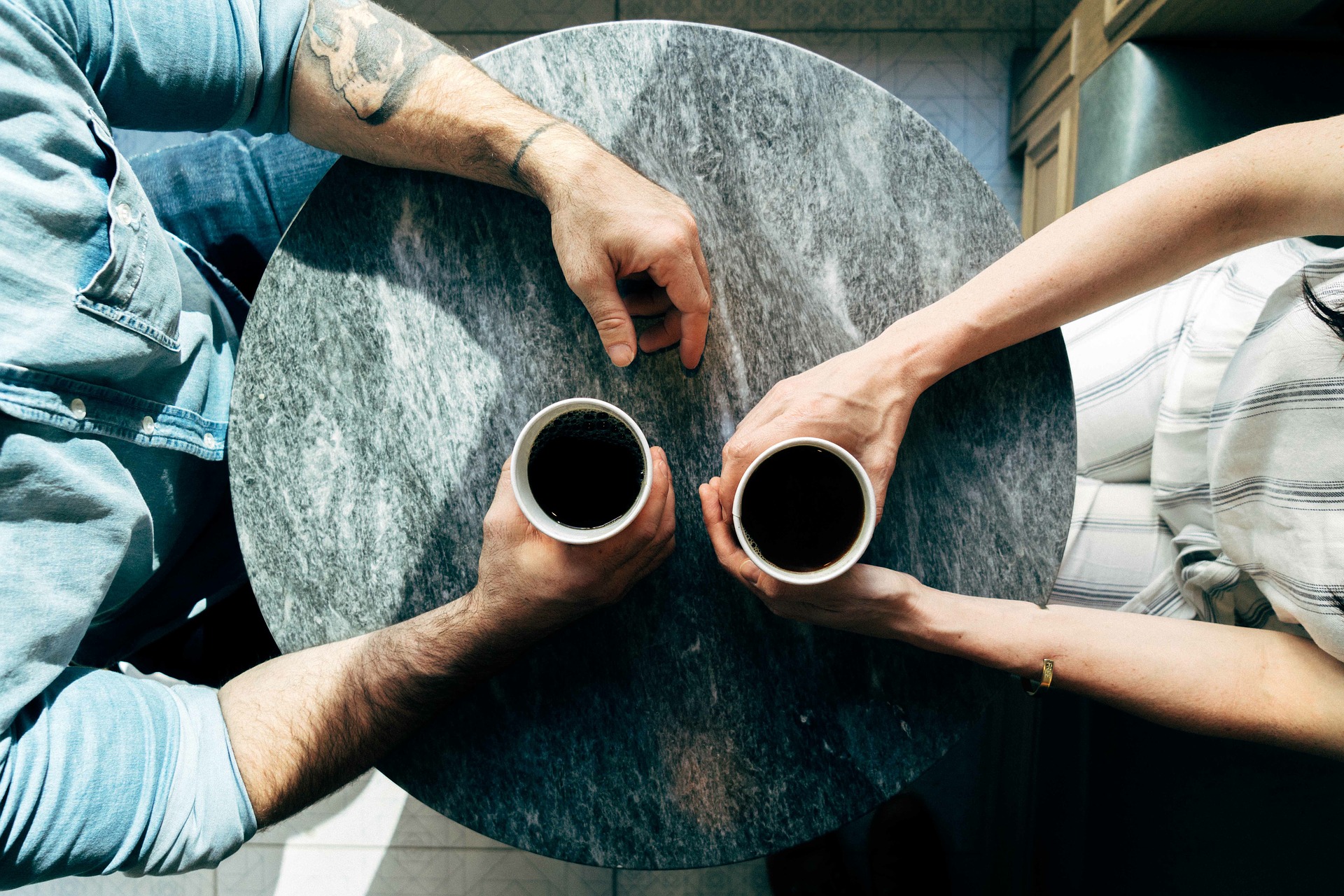 6) Kahve 6 (Cihangir/Taksim)
Waking up at 9 am for a Sunday breakfast date is not your thing? Here is a tastefully decorated tiny garden offering a various Brunch selection till late in the afternoon for the sleeping beauties. You should try to go as early as you can though, as it fills up pretty quickly. The most local selection is çılbır along with simit tabağı.
Kılıçali Paşa Mahallesi, Akarsu Caddesi Anahtar Sokak 13/A, 34425 Cihangir /Beyoğlu>
7) Cezayir Restaurant (Galatasaray/Taksim)
Located in an old school, Cezayir is a hidden treasure and a great escape from crowded Istiklal Street and it is worth the extra effort it takes to find. The lighting and music create a sophisticated, calm, romantic atmosphere for couples. Our recommendations are Cezayir börek, lamb hummus and mushroom risotto.
Kuloğlu Mh., Hayriye Cd. No:12, 34425 Beyoğlu/İstanbul
8) Istanbul Modern Cafe (Kabataş)
Artsy singles, we haven't forgotten you. Explore outstanding contemporary artists with your date, before a candle-lit dinner at the Istanbul Modern Cafe on the top floor of the museum with a terrace looking out to the historical peninsula of Istanbul and the Bosphorus. Köfte and risotto are our favourites.
Quick tip: Visit the Grand Bazaar first and walk from there to the museum, strolling the narrow backstreets. This little detour gives you a glimpse of this beautiful city and various topics to talk about.
Kılıçali Paşa Mahallesi, Meclis-i Mebusan Cd. Liman İşletmeleri Sahası Antrepo İstanbul Modern No:4, 34433 Beyoğlu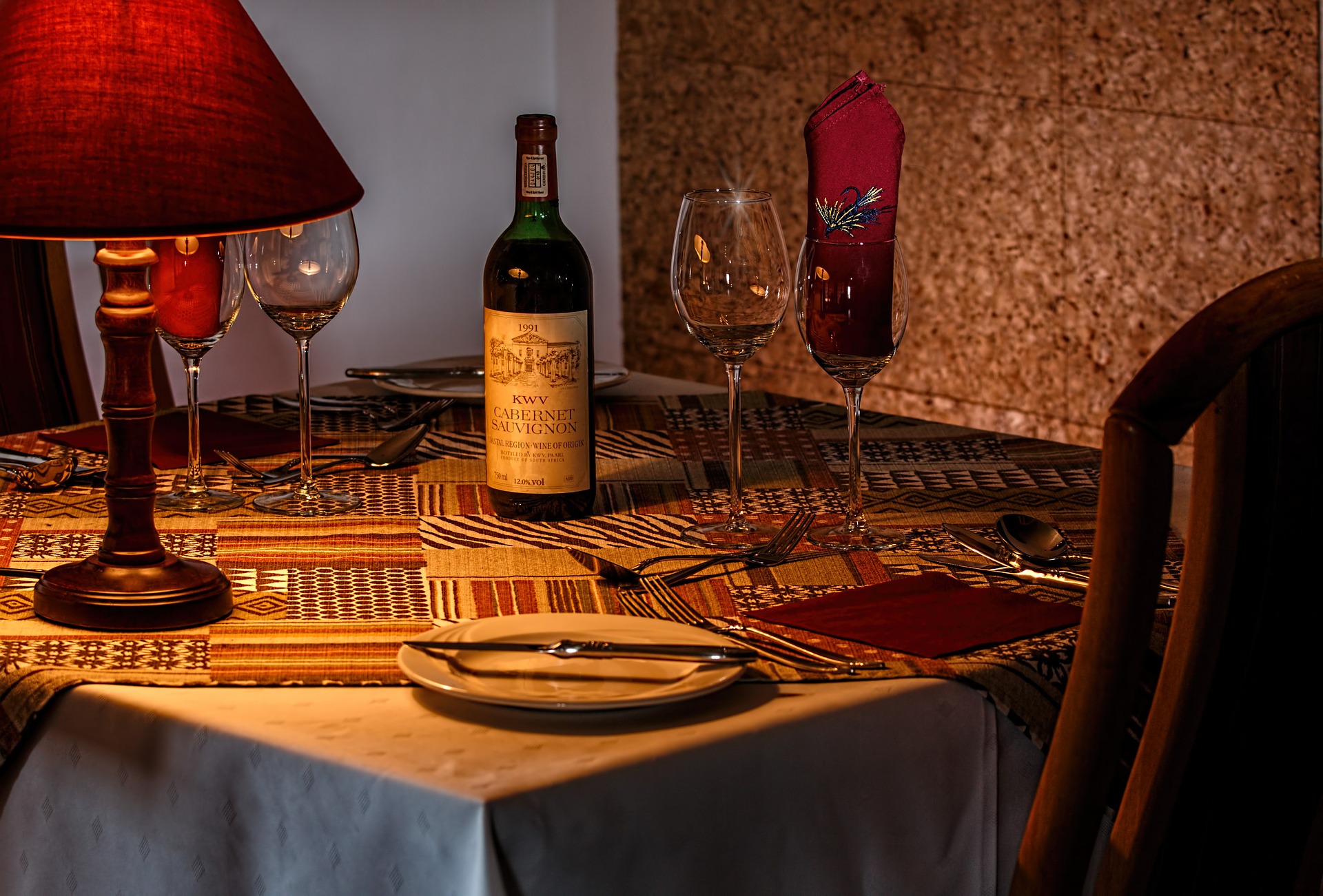 9) Brunelle (Kadıköy)
Brunelle pulls you out of Istanbul's busy atmosphere and lets you dive into a whole new world with its enchanting dark garden filled with trees older than 100 hundred years. Looking for a diverse wine selection from home made wines to Turkish, French and Italian wines? Brunelle is the perfect spot to sip your glass and enjoy every second of your romance-filled date.
Caferağa Mah, Acar Sk. No:5, 34710 Kadıköy
10) Juno (Nişantaşı)
Eat, chill and drink! In the middle of the high fashion district Nişantaşı, Juno is one of the best spots for a lunch date. The atmosphere is cozy and the menu is a great mix of authentic Turkish tapas to contemporary Italian / European cuisine. We recommend the Turkish barbecue pizza, Juno burger and fish ravioli.
Harbiye Mahallesi, Mim Kemal Öke Cad. No:15, 34365 Nişantaşı/Şişli
Any other suggestions for a great first date spot? Let us know in the comments.